Posted on
By The Pastry Depot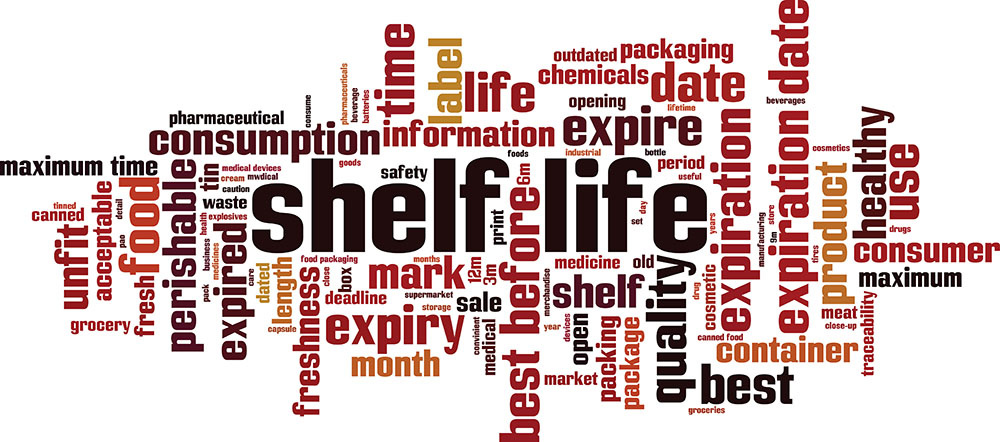 Food packaging language can be confusing. We get it. There are so many terms to describe ingredients, preparation, storage conditions, and, quite importantly, the shelf life of a given product. Though they are all of interest to the consumer - chef or home cook - the last item seems to be the biggest point of controversy: How long can a product be used before it "goes bad"?

According to the USDA, there are four different date-labeling phrases most commonly used on products in the United States: Best By/Before, Sell By, Use By, and Freeze By. Which type of date is used is at the discretion of the product producer or manufacturer but you may be surprised to learn none are a date indicating a limit of product safety*. At The Pastry Depot, we most often deal with manufacturer's Best By Date on our products. But what do they really mean?

By definition, the Best By Date indicates when a product will be of best flavor or quality. Contrary to what many people assume, it is not an expiration date. It simply means after the posted date a product may begin to lessen in quality. However, it does not mean it will immediately lessen or become unusable after that date. 

It is also important to note on products like those available at The Pastry Depot, the Best By Date is created with the environment of professional kitchens in mind, as they are often more humid and warmer than a home kitchen. This means when products are stored in your home, especially when held in their respective recommended storing conditions, they can maintain high quality far past their Best By Date.

So, how can you keep your products usable up to and past their Best By Date? The #1 thing you can do to control to extend the quality and use of your products is to  store them in their ideal conditions, as dictated by the manufacturer. Often this includes keeping in an airtight container, away from sunlight, and in a cool and dry place around 70F. You can even store some products in the refrigerator or freezer without negative impacts on quality. When in question about how to store your Pastry Depot products, contact the manufacturer for recommendations or ask any of our Pastry Depot team members.

Now that you know what Best By Dates mean, put your knowledge to use and take advantage of some of the great short sale items we offer on discount in our Deals & Short Sale page! The products may be getting near their Best By Date, but you can keep using them for weeks and months to come if you treat them well!

*Except when used on infant formula.

Source: United States Department of Agriculture: Food Product Dating
https://www.fsis.usda.gov/wps/portal/fsis/topics/food-safety-education/get-answers/food-safety-fact-sheets/food-labeling/food-product-dating/food-product-dating