About Us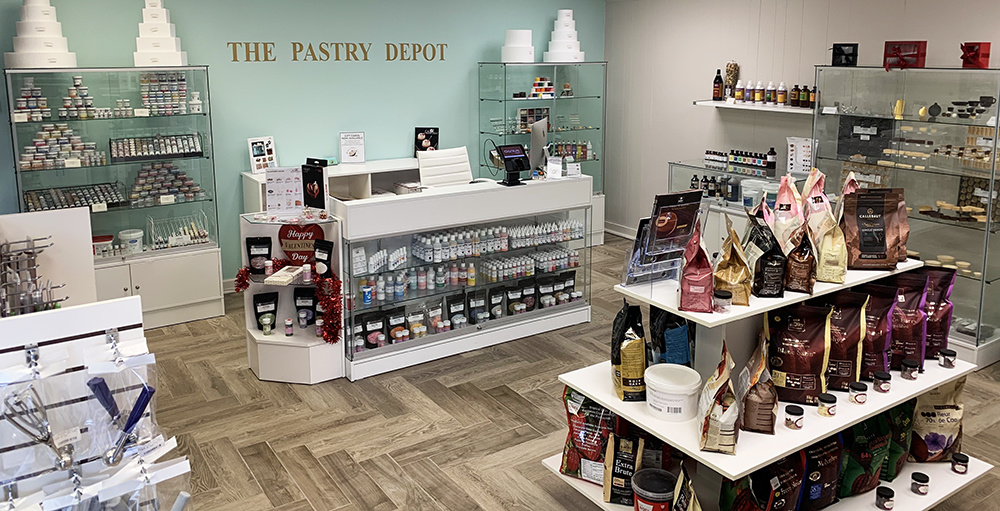 The Pastry Depot opened its doors in October 2017, providing pastry supplies and products to enthusiasts and industry professionals alike. Chef Frances Coffey established The Pastry Depot to fulfill the need in the Atlanta area for access to high-quality pastry products, without the requirement of a membership or account with a large distributor. The Pastry Depot offers a public brick & mortar retail store, online shop with shipping across the USA, and wholesale accounts for local Metro Atlanta businesses.
As a family and female-owned company, The Pastry Depot takes pride in providing its customers with the best service and products. Combining expertise of chefs on-staff with the shopping experience of a boutique shop, the goal of The Pastry Depot is to inspire those passionate about pastry by showcasing the professional-grade products available on the market.

Frances Coffey, Owner
Chef Frances Coffey has been working in the food industry for over 17 years. Frances started with a catering company when she was 16 years old. After graduating from Culinary School, she worked her way up the ladder to head Pastry Chef; working in hotels, restaurants, and prestigious country clubs.
After leaving the professional kitchen, Frances found there was nowhere for her to get professional grade pastry products from anymore. She wanted to remedy that for everyone else in her position. This is when The Pastry Depot was born!
The Pastry Depot's goal is to help the Atlanta chefs, Pastry chefs, and pastry enthusiast by providing a variety of pastry products in one location. We are open to both the professional chefs and the general public.