Posted on
By The Pastry Depot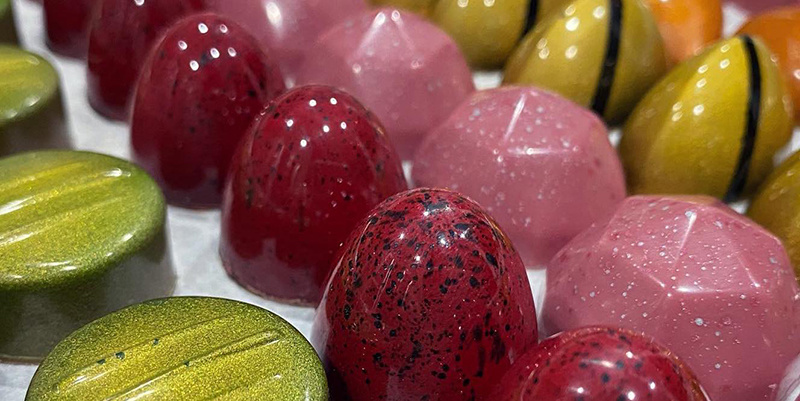 We are LOVING the Ruby Chocolate from Callebaut! Not only is the color beautiful, but we are coming up with endless flavor combinations to compliment and enhance this chocolate's jewel-like tone as well as the natural fruity & sour notes. We recently created a delicious Raspberry Cranberry Hibiscus Ganache with the Ravifruit Raspberry Cranberry Hibiscus Puree and Callebaut Ruby. Not only do the flavors marry together so well, but the bright & floral berry purée is high enough in acidity to hold the gorgeous ruby color of the chocolate without the addition of beet powder.
Follow the recipe below and try it yourself in some yummy bonbons like we did!
Raspberry Cranberry Hibiscus Ganache
340g  Callebaut Ruby Chocolate
226g  Ravifruit Raspberry Cranberry Hibiscus Purée
80g  Sugar
100g  Glucose
2g  Salt
70g  Unsalted Butter


Combine purée with sugar, glucose, and salt.
Heat until sugar is dissolved.
Pour mix over Ruby chocolate.
Combine with and immersion blender until smooth.
When chocolate mixture reaches 90F, add butter and immersion blend again until butter is fully  incorporated and ganache is completely smooth.